Canada is the second largest country in the world with a population of 36 million people. According to the 2011 National Household Survey (NHS), 1,615,485 households (12.1%) lived (either as owners or renters) in condominiums.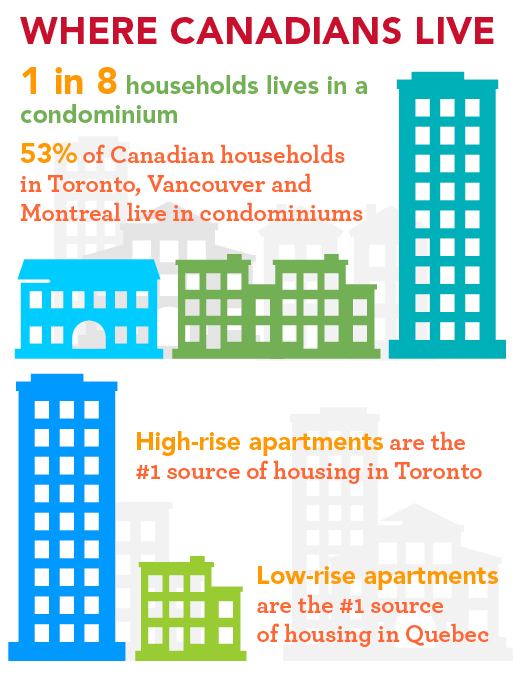 Further, one in eight households are located in condominium communities and this trend is expected to increase.
With that increase comes the growing demand for community association resources in Canada. The CAI Canada Chapter was developed so that local Canadian business communities, governments, university students, and others who live and work in community associations can benefit from CAI's unparalleled resources, education, training, and credentials.
Headquartered in Toronto, Ontario, CAI Canada will serve all ten Canadian provinces.
The CAI Canada Chapter offers professional networking, education, accreditation, and international resources, including CAI publications and conferences with community association professionals around the world.
https://www.caionline.org/Chapters/Canada/Pages/default.aspx